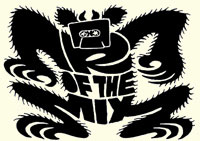 Search

Curated Mixes
All curated mixes can be purchased on iTunes with one click.
Member Submissions
Since 1997, members have been populating Art of the Mix with choice playlists, cds and mixed tapes.
Genre and Sub-Genre (All) The top level genres are Alternative, Blues, Brazilian, Children's Music, Classical, Comedy, Country, Dance, Easy Listening, Electronic, Experimental, Hip Hop/Rap, Holiday, Inspirational, Jazz, Latin, Microsound, Mixed Genre, New Age, Pop, R&B/Soul, Reggae, Rock, Singer/Songwriter, Soundtrack, Vocal and World. Sub genres are listed within each genre page.
Theme (All) Themes include Alternating DJ, Break Up, Cover Songs, Depression, Narrative, Road Trip, Romantic, Sleep and Theme.
Recent Mixes - Here's a list of all recently posted mixes.